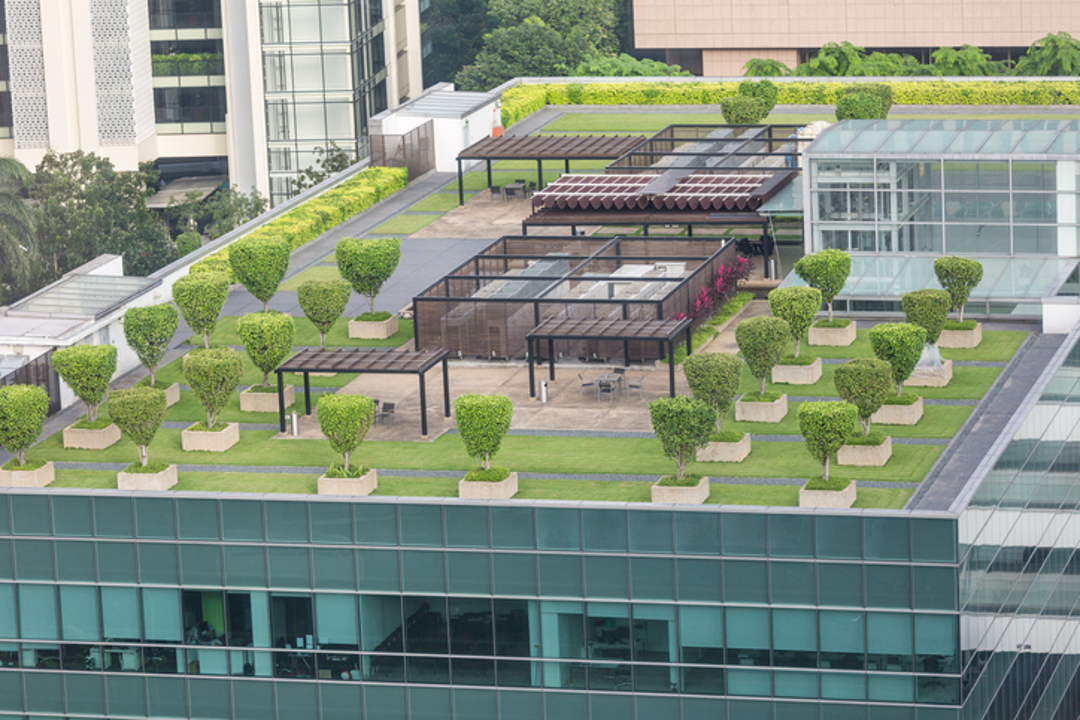 The TRITOFLEX seamless liquid rubber roofing system is ideal for restoring an existing roof with embedded gravel in order to avoid a costly and disruptive tear-off. TRITOFLEX  is lightweight and is quickly spray applied to any thickness in one coat to the existing roof after all loose gravel is removed. TRITOFLEX is able to form a seamless rubber membrane without the need of any fabric reinforcement or underlayment. TRITOFLEX is able to conform to the extremely uneven surface of the gravel without splitting and creates a fully adhered, watertight membrane. When completed with a TRITOTHERM reflective top coat, it becomes a highly energy efficient roof. 
GREEN ROOF RESTORATION PROJECTS
HIGHEST STANDARDS & REPUTATION
With over 10 years in the roofing industry, we provide award winning customer service warranties through our trained and certified applicators.